Deepserver: Laser Cutting Service
For past versions of Deepserver, I used SendCutSend as my laser cutting provider, but as I went back to price parts of my new server, I noticed they were quite a bit higher than what I have seen in the past. I also had an issue with them shipping me the wrong parts last time, they did make it good and gave me a 10% discount on my next order, but I thought I would look around for a new provider. After spending some time searching, I found OSH Cut and was thrilled I did.
My order included four parts: each 5052 Aluminum 0.125″ thick with 8 tapped M3 holes in one. First, the SendCutSend quote:
And now the OSH Cut quote: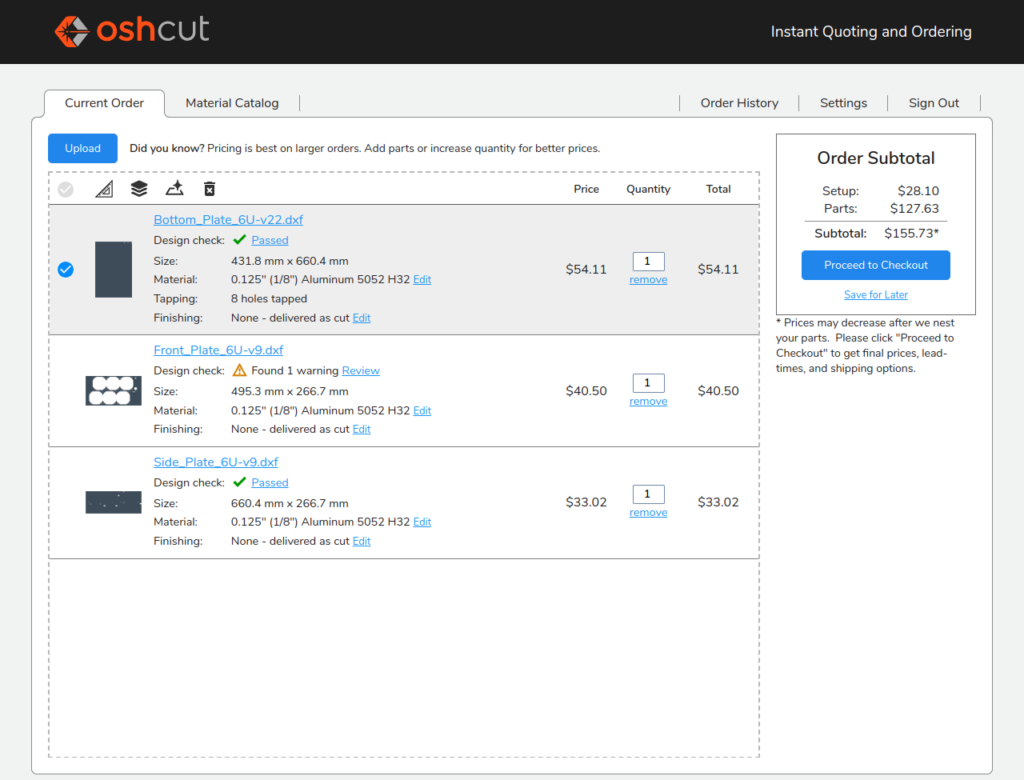 As you can see, OSH Cut is less than half the cost! I look forward to getting the parts and putting this prototype together. If you're looking for a shop to do your laser cutting, I highly suggest trying them.